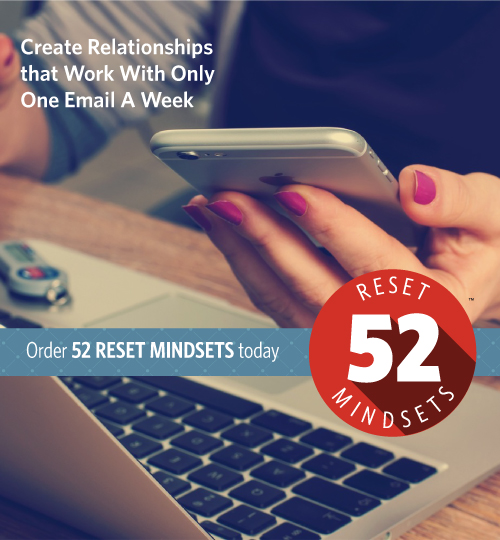 52 RESET Mindset Series
 52 RESET Mindset Series is a weekly dose of regaining control and being more intentional in dealing with family, friends or co-workers.
Every week receive steps you can take to create and maintain thriving relationships, at home, at work, in your community. Be prepared and equipped to be able to handle situations that may otherwise leave you feeling helpless and hopeless.
RESET Your Buttons®
Want better relationships at work and at home? RESET Your Buttons® shows you how to achieve more productive relationships for greater success. When you learn how to RESET Your Buttons, you're really putting to use a skill set that is absolutely necessary for anyone working with other people in a professional environment. Learning how to recognize the way you react to your work culture and learning how to cope with negative stimuli is an absolute must for those of us who want to succeed in business and in life.
"I have devoted 25 years of my career to helping people learn how to not let others 'push your buttons'. The impact is real and can be devastating. It makes no sense that we continually do this to ourselves and to others. The time for it to stop is NOW!" - Mary Elizabeth Murphy