RESET Your Buttons® And Create Relationships That Work!
Get access to the 52 Reset Mindsets micro lessons to improve your relationships at home, work, and in your community. Take steps to improve the quality of your life - and the lives of those around you with 52 RESET Mindsets.
What happens when a button is pushed? You experience a rush of feelings - some immediate, others simmering slowly and waiting to erupt when you least expect them. You don't have to live this way.
How do you respond when your buttons are pushed?
Someone at work says something that irritates you and instead of confronting the issue, you try to let it go. You push those feelings down and attempt to ignore it.
You shy away from conflict and are uncomfortable especially when someone gets angry. And instead of walking away, you react with your own anger and then hate yourself later for allowing that person to 'push your button.'
A family member knows exactly how to upset you and instead of dealing with  it you avoid family events where you know he/she will be.
There's a better way. I'm  Mary Elizabeth Murphy and I struggled for years - reacting to other people's ability to "push my buttons." I've found a way to help you RESET Your Buttons® and improve your relationships at work, at home, and in your community.
Are you feeling frustrated? You're not alone.
Everyone, at some point in their life, reacts to people or situations in a negative way. Everyone knows how it feels when someone "pushes their buttons", allowing negative emotion to bubble up and get in the way of positive, healthy reactions.
I've created a proven model to help you process the things that happen in your life.
Recognize

when your buttons are being pushed and identify the triggers.

Set realistic

Expectations

so you aren't disappointed in the results.

Recover a

Sense of Self

and realign how you see yourself so you can better control your reaction to others.

Emphasize

your core values

to identify your own "true north" and maintain a grip on your own reality.

Take Stock

who you are, what you care about, and how you want to respond to others.
This model gives you a framework for processing any situation and empowers you with the ability to change your mindset. You CAN cultivate successful relationships in your life. The key is learning how to RESET Your Buttons® quickly and effectively.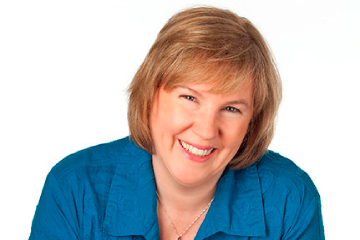 I'm a successful business owner with over 25 years experience advising businesses of all sizes, C-suite executives, and community leaders. They turn to me for help with team issues, leadership skill development, and creating a positive culture to help them keep great employees.  They know that ALL OF US allow our inner voices and emotional overload to affect our relationships and sabotage our success, and they come to me to help them succeed.
I created the 52 RESET Mindset to help you learn and apply my simple techniques so you can improve your success at work, at home, and in your community. You'll get weekly insight so you can apply my step-by-step approach to your everyday struggles. 52 RESET Mindsets gives you a way to regain control and be more intentional with your family, friends, and co-workers
When you purchase the 52 RESET Mindsets, you'll have access to…
52 Mindsets Benefits
$7.95 Monthly / $79.50 Yearly*
Per Month (recurring) or Yearly
Weekly Self Paced Micro Lessons
A secure membership site with private access via a unique log in
Personal weekly emails with tips on how to RESET Your Buttons
Note taking section to record your personal journey
Progress calculator that will track your success
Access to our private 52 RESET Mindset Community message forum
Yearly Purchase Bonus* - 2 Months Free
Testimonials
"Mary Elizabeth reminds us that our reactions to situations at home, at work and other social arenas are all based on our core values and how we respond to challenges to those values. The goal is to be a self-directed person, not an 'other directed' person; the goal is to be someone who sets, or re-sets our own buttons – taking away the power of others to 'push our buttons'. We can learn to be a person who says 'I chose to' rather than a person who says 'I have to'." Jay Polzien
"The principles Mary Elizabeth shares in her RESET emails carry importance to the business owner and executive looking to get back to basics in today's economy, speaking to the human nature of the individual. Her writing style is also functional for everyone, regardless of their background in personal and group dynamics." Bob Abeel
"Having spent time reading Mary Elizabeth's book RESET Your Buttons and getting her weekly RESET Mindset emails, I'm much more comfortable in dealing with challenging relationships. I'm also much more aware of when my buttons are being pushed and how to RESET those buttons and take control of any situation. These emails are packed with useful tips. I love them!" Laurie Taylor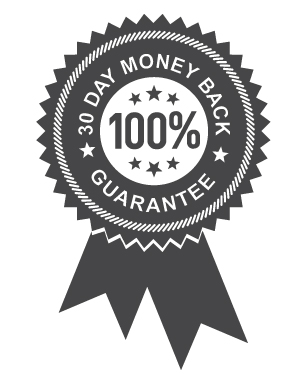 Do you offer refunds? Great question!
Yes, we do! We offer a 100% Money Back Guarantee within the first 30 days of your subscription becoming active. Our hope is that you're beyond satisfied with the RESET process and naturally, we also expect you to give your very best effort to implementing the strategies. We only want to work with action takers and folks who are fully committed to learning more about how to RESET Your Buttons. That's why in order to be eligible for our 30-day Money Back Guarantee, you must submit your request within that 30-day period.